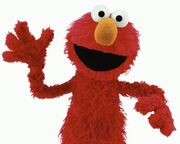 Section heading
Welcome to the References page! This page will tell you if Corn Sky has some things in common with something or someone else.
References
Corn Sky and Elmo pronoun avoidings: This wiki is a little related to Elmo asking the viewers "Elmo has a question" instead of "I have a question". The Corn Sky Wiki also does this. Example: "Corn Sky will try to make the wiki better" instead of "I will try to make the wiki better". However, it's being changed recently because it will cause a better environment.
More references will be added soon.
Community content is available under
CC-BY-SA
unless otherwise noted.