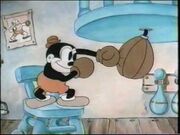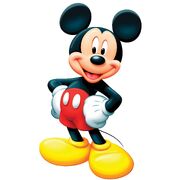 Section heading
Corn Sky likes both of these cartoon characters and he also thinks they both look alike.
More Pairs
Notes: Bosko's girlfriend "Honey" looks alike from Minnie Mouse. Mickey's girlfriend "Minnie Mouse" looks alike from Honey.
Trivia
When MGM (Metro-Goldwyn-Mayer) changed the designs of Bosko and Honey, Mickey and Minnie didn't look alike from Bosko and Honey anymore.
Since the redesign of Bosko and Honey, they have been alike only from each other. And Mickey and Minnie looked alike from both of each other only.
MGM stars Bosko from "Happy Harmonies" and Disney stars Mickey Mouse from Disney.